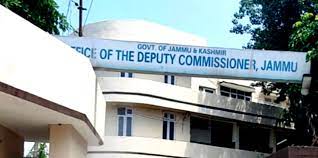 JAMMU, MARCH 18: Additional Deputy Commissioner, Sandeep Seointra reviewed arrangements for the upcoming holy month of Ramzan in a meeting at the DC Office complex today. 
During the review, the ADC emphasised the importance of ensuring basic amenities such as uninterrupted water and electricity supplies and cleanliness around mosques. He directed relevant departments to provide standby transformers and generators and mobile water tankers at mosques.
He asked Jammu Municipal Corporation to maintain cleanliness around mosques and ensure streetlights are functional. He also stressed the need for availability of essential commodities in markets and quality and price control.
The ADC instructed authorities to provide adequate transport and parking facilities on shrine routes. The health department was directed to set up dedicated ambulances with paramedic staff at shrines.
Representatives of religious organisations and senior officials from all relevant departments attended the meeting.