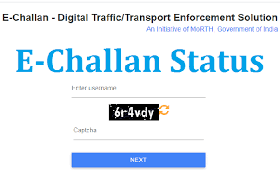 Authorities assure they will look into the issue
SRINAGAR: Scores of vehicle owners on Thursday alleged that they are receiving wrong e-challan of their vehicles and urged the authorities to look into the matter.
Many vehicle owners told news agency—Kashmir News Observer (KNO) that they are getting incorrect e-challan for a violation they never committed. "Even some e-challans are being slapped on vehicles not present in the area," they said.
"I have received one such e-challan with Rs 1000 two days ago for my scooty," said Dilawar Reshi, a resident of Malbagh area of the city.
He said that his scooty has been challaned for not wearing a seat belt which is totally unfair and at the time this challan was issued, my scooty was parked in the courtyard of his home.
Similarly, Sameer Ahmad, a Bandipora resident complained that a few weeks ago his two wheeler was blacklisted by the transport department for violating traffic rules at Papachan area.
He said that the traffic violation was neither committed by him nor he passed through that area that time.
Motorcycle owner, Afan Ahmad said that he has also received a similar e-challan stating that he had committed some traffic violations in Srinagar despite the fact that he was in his house at that time.
To solve this problem, people are now demanding from the traffic police and transport department to make necessary improvements in the system and resolve this technical glitch.
An official said that the wrong challan can be issued due to various reasons. "Tampering the number plates could make it harder for the system to read the number plate. Because of this, the system would read the number plate incorrectly and send the challan to the wrong person. Moreover, with damaged plates, worn-out plates or because of incorrect number plates, the challan could be sent to the wrong person," he said.
Regional Transport Officer, Kashmir Syed Shahnawaz Bukhari and IGP Traffic, Vikramjit Singh have assured that they will look into the matter.