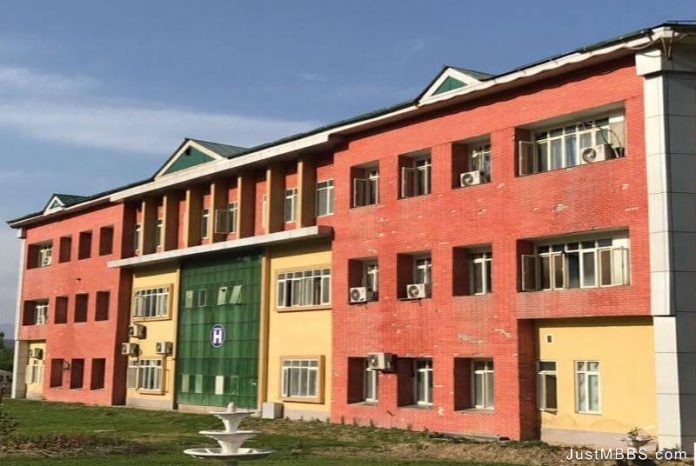 Baramulla: After Covid19 cases have been seeing an uptick in J&K recently, Principal Govt. Medical College (GMC) Baramulla Prof (Dr) Ruby Reshi Wednesday said that they are serving the Covid and Non-Covid patients to the best of their abilities with healthcare professionals at the facility working day in & day out. 
Dr Ruby also said that a separate and dedicated surgery unit has been kept exclusively for Covid Positive pregnant women in the hospital.
From a dedicated Covid-19 testing facility to separate hospital beds for covid patients, GMC Baramulla has been an important medical facility during all three Covid waves. Adding to this, the department of Microbiology performs on an average 1500 RT-PCR & 350 Rapid Antigen Tests per day.
It was also learnt that the hospital caters to at least 1500 OPD patients on a daily basis and also 35 to 40 IPDs including full stay and short stay.
A total of 1636 & 907 Covid patients were admitted during 1st & 2nd wave respectively while 95 patients have been admitted during 3rd wave so far.