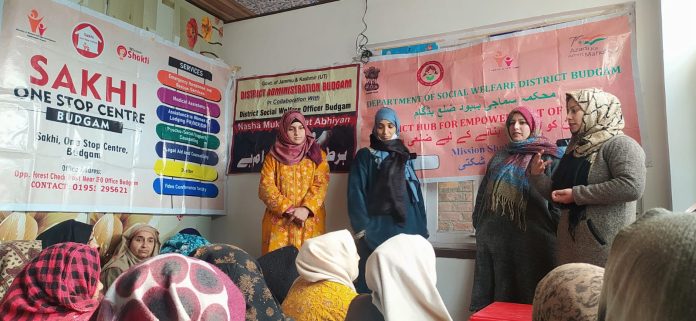 BUDGAM: Sakhi One Stop Centre (S-OSC) Budgam in collaboration with DHEW and Special Cell for Women Budgam today organised an awareness programme at Anganwadi Center Hanjigund Chadoora.
The programme was attended by AWWs, AWHs, Sarpanch, panchayat representatives, adolescent and local women of the adjoining areas.
The team of One Stop Centre Budgam awarded the participants about various services provided at One Stop Centre like counselling, free legal aid, medical and shelter facility to the aggrieved women irrespective of age.
At the end of the programme pamphlets were also distributed among the women.