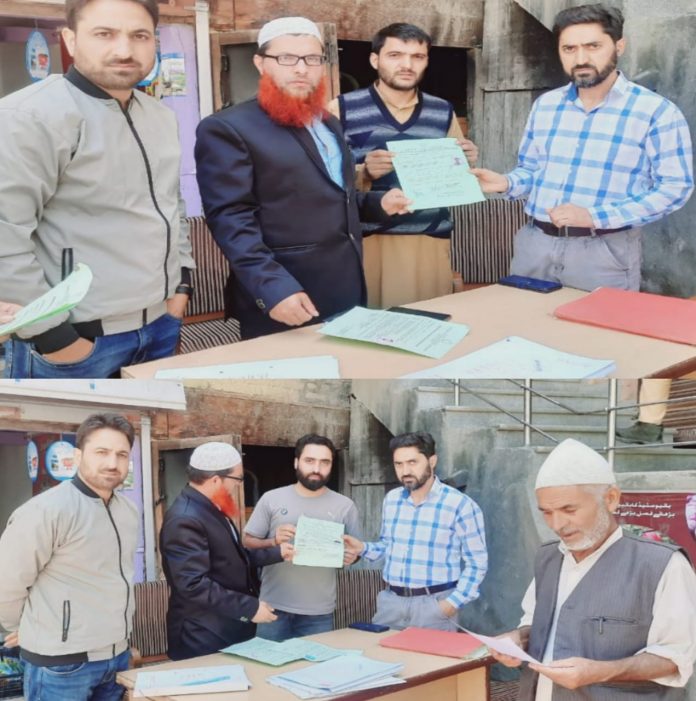 KUPWARA: On the instructions of Deputy Commissioner, Kupwara Khalid Jahangir, Revenue Services Camp was held today at Ashpora in Kralgund Tehsil to provide different Revenue Services at the doorsteps of general public living in far flung areas.
The Camp Services include resolution of various disputes, mutation attestation and issuance of category and other certificates at the door steps of the people.
According to Tehsildar Kralgund, as many as 6 mutations were attested, besides, 6 RBA certificates were issued, 6 applications marked, 3 spot visits held, one passbook signed and 2 court cases were also disposed-off during the revenue services camp.
Speaking about the conduct of camps, the Deputy Commissioner said that on the demand of the public, special focus is being given on attestation of mutations during the Revenue Service camps.