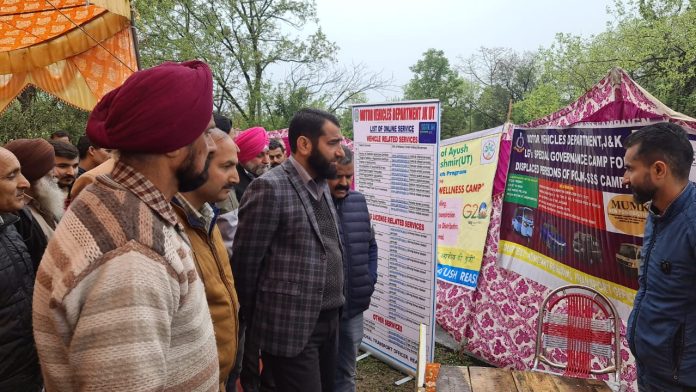 REASI: District Administration Reasi organised a special grievance camp for displaced persons of Pakistan Occupied Jammu and Kashmir (POJK) at village Bharakh of Tehsil Pouni today. The camp received a massive turnout of participants.
The LG's Special Grievance Camp aimed to address issues faced by those displaced from POJK, create awareness about various Government schemes and provide necessary support and assistance.
Additional Deputy Commissioner, Abdul Star was the chief guest during the event and highlighted the objective of the camp.
The POJK displaced raised various issues on the spot which the District Administration assured would be addressed in a timely manner.
District officers from various departments disseminated information about government schemes including skill development, self-employment, social assistance, studies, sports, financial inclusion and Ayushman Bharat through stalls at the camp.