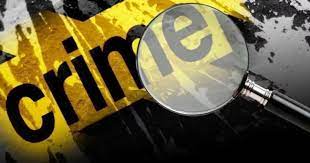 SRINAGAR: Jammu and Kashmir Police in Budgam presented challan in brutal rape and murder case of a lady in Soibug, in the court of Chief Judicial Magistrate Budgam, a police spokesman said on Thursday.
The case pertains to the missing report lodged in Police Post Soibug of a lady on 8th of March 2023 and later on it was discovered during search that she had been murdered & her body dismembered, a police spokesman said in a statement issued to the news agency—Kashmir News Observer (KNO).
During investigation, police arrested the accused person Shabir Ahmad Wani of Mohanpora Budgam for his involvement in the commission of crime and a case FIR No 53/23 under section 302 IPC was lodged in Police Station Budgam. It was further revealed that the victim had been raped before being murdered and dismembered. This led to the addition of the rape charge under section 376 of the IPC, police said.
The accused Shabir Ahmad Wani is currently in judicial custody. The charge sheet containing charges under Sections 302, 376 and 201 of the IPC has been produced in the court of Chief Judicial Magistrate Budgam, police said.