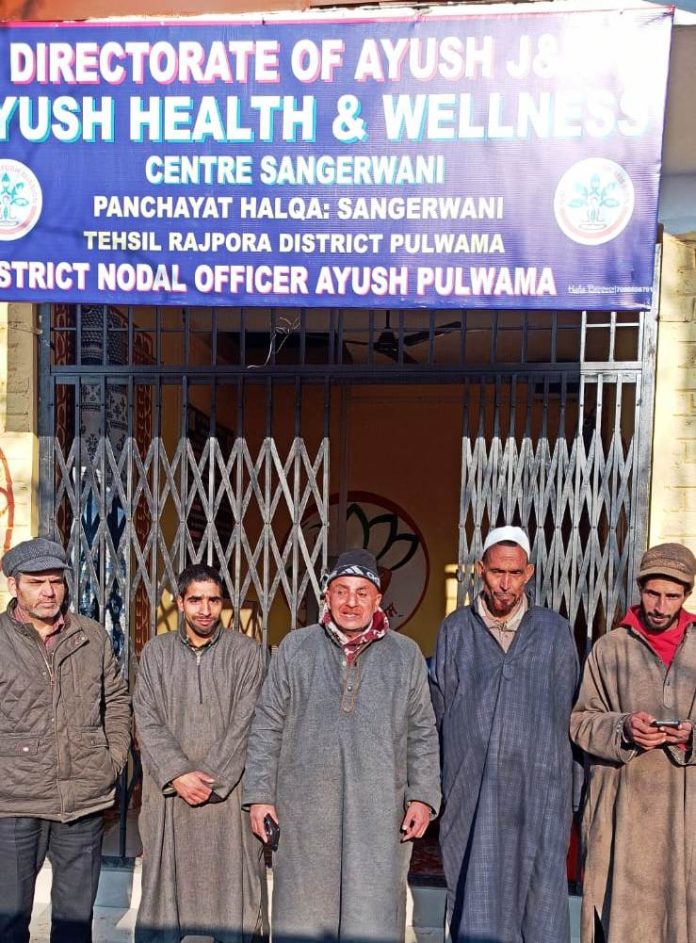 PULWAMA: In order to provide health care facilities to the people and to serve patients better, the Health Department shifted Public Health Centre Sangerwani to Indian System of Medicine (ISM) building for the convenience of the public.
The new location has abundant space for Medical & Paramedical Staff besides the equipment for patient treatment.
The PHC shall provide accessible and affordable health services to the people in the far flung areas of Pulwama and will strengthen the public Healthcare infrastructure.
Apart from staff, the local public appreciated the move and said that operation of ISM and PHC under single roof will ensure further convenience and comfort to the patient and attendants.