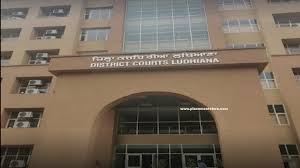 LUDHIANA: On Thursday morning, a portion of Ludhiana court complex was hit by an explosion, causing chaos in the area.
The cause of the explosion is still unclear, and an investigation is currently under way.
Heavy police force has been deployed at the spot.
According to an advocate, it came to light that waste was being burnt at the time of the incident, which allegedly resulted in the explosion.