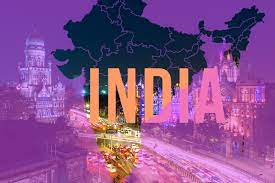 NEW DELHI: India is ranked fifth among the top 10 contributors to global warming, while the US is the largest contributor through their emissions of key greenhouse gases since 1850, a new study has found. 
India is responsible for the 0.08 degrees Celsius of warming from the 1850s through 2021, according to the findings published in the journal 'Scientific Data' on Thursday.
Led by Dr Matthew Jones, the researchers calculated the national contributions to the global warming resulting from the emissions of all three Green House Gases (GHG): carbon dioxide (CO2), methane (CH4), and nitrous oxide (N2O).
Of the three gases, global emissions of CO2 have contributed the most to warming. Up to 2021, warming through global CO2 emission was 1.11°C, through CH4 emission it was 0.41°C and through N2O emission 0.08°C.
The largest contributors to warming up to 2021 through emissions of all three gases since 1850 were: US (0.28°C/17.3% of warming induced by global emissions of all three GHGs); China (0.20°C/12.3%); Russia (0.10°C/6.1%); Brazil (0.08°C/4.9%); India (0.08°C/4.8%); Indonesia, Germany, the UK, Japan, Canada (each contributing 0.03-0.05°C).
India's emissions of carbon dioxide, methane and nitrous oxide from 1851-2021 have resulted in 0.04°C, 0.03°C and 0.006°C of global warming over pre-industrial levels, respectively.
"By focusing on the three gases that most countries include in their Nationally Determined Contributions, this dataset is uniquely positioned to informing climate policy and benchmarking. It should become a living resource for continually tracking contributions to climate change and, more importantly, how those are changing," said Dr Jones in a statement.
Dr Jones said: "The combined contributions to warming from Brazil, South Africa, India and China rose from 17% in 1992 to 23% in 2021."