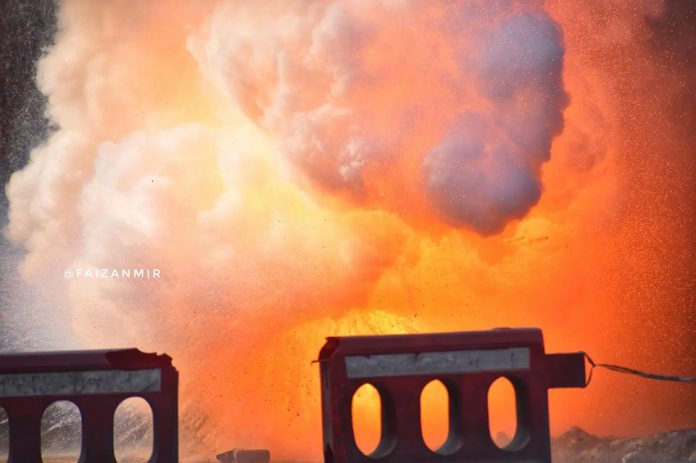 Srinagar, Jan 14: The Bomb Disposal Squad of the security forces defused a grenade which was recovered inside a cooker wrapped in a suspicious bag at Khwaja Bazaar Chowk in downtown Srinagar on Friday.
News agency GNS while quoting a police officer reported that the bomb disposal squad of the security forces came to know that the explosive inside the cooker was a grenade after a grenade lever was recovered from the residue post blasting it.
The officer further said that the traffic which was suspended earlier has been restored.
The suspicious bag containing the pressure cooker with some wires visible outside the bag was found today triggering panic in the area.