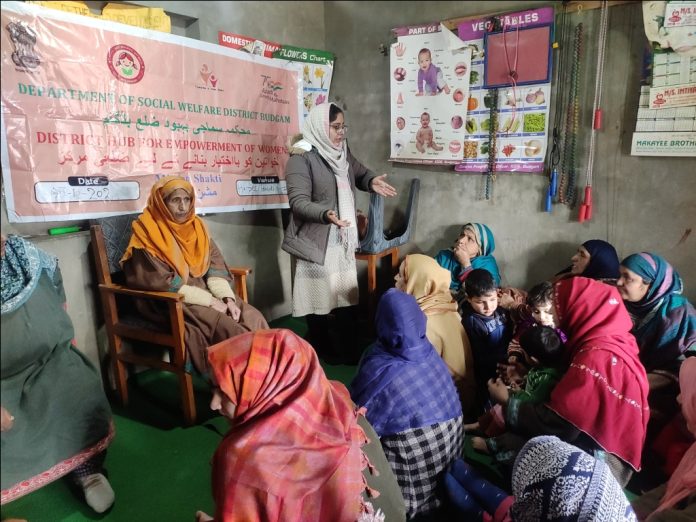 BUDGAM: District Hub for Empowerment of Women Budgam organized an awareness programme on the role of District Hub for Empowerment of women and other women centric schemes here at Anganwari Centre Panchayat Kaich of Block Khansahib.
The programme was attended by AWWs, Local Women and children of the adjoining areas of Panchayat Kaich.
The team imparted awareness to the participants about the women welfare schemes including BBBP, women helpline 181, one stop centre for women, PMMVY, PMKVY, Janani Suraksha Yojana, Poshan Abhiyan.
They also educated them about the Livelihood schemes for women entrepreneurs, Indira Gandhi National old age pension scheme, pension scheme for widows, Pension scheme for disable people, UTMAS, Childline 1098, ICPS ,UDID and other women related Schemes.
At the end of the programme the team also noted the grievances of the participating women and assured them to provide help as soon as possible.