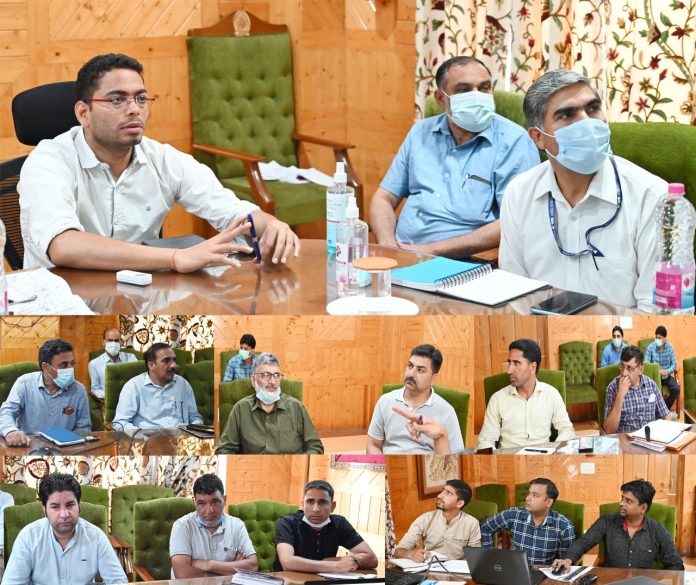 SHOPIAN: The District Development Commissioner, (DDC) Shopian, Sachin Kumar Vaishya today chaired a meeting on proposed widening of Mughal Road and construction of Tunnel across Pir Panjal range connecting Zaznad in Shopian with Chata Pani in Poonch.          The chair was apprised that the feasibility for widening of Mughal Road and construction of Tunnel is being conducted along with preparation of DPR for the project. Discussions were held among the engineering, revenue and consulting agency on the modalities of the detailed Project.
The concerned were instructed to project alternate alignments of the Road and Tunnel for making it all weather Road and expedite the process of pre -execution steps so that the ambitious project is taken up on a mission mode. ACR was also directed to initiate Mutation of the land coming under the project alignment.
The meeting was attended by Chief Engineer, Mughal Road Organization, Sheikh Mohd Abdullah, ACR Shopian, Tehsildar Shopian, Ex. Engineer Mughal Road, AEE and other staff. General Manager, NHIDCL along with representatives of RODIC Consultants were also present.