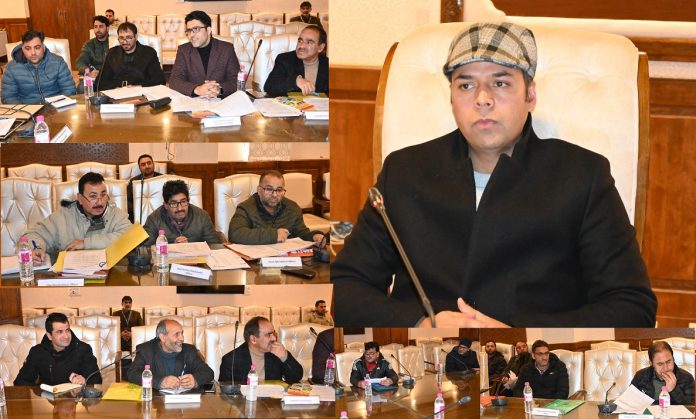 KULGAM: A meeting of District Level Technical Committee (DLTC) was today held under the chairmanship of the Deputy Commissioner (DC) Kulgam, Dr.Bilal Mohi-Ud-Din Bhat to finalize the Scale of Finance for the year 2022-23 for Agriculture, Horticulture, Floriculture, Fisheries, Animal and Sheep Husbandry at DC Office, here.
The meeting held threadbare discussion to determine and fix the Scale of Finance for providing short term loans to the farmers in the shape of Working Capital for various field crops. Discussion was also held regarding the costs involved in various sub items such as fodder, fertilizer, pesticides, labour and manure etc for growing the crops and maintenance of dairy animals.
It was informed that the rates finalised by the Committee will be forwarded to the State Level Technical Committee. The rates approved in scale of finance serves as a tool for arriving at the Potential Credit Plan of the district, informed DDM NABARD.
The meeting was convened by Nodal Officer ACC Bank and attended by JD-Planning, DDM NABARD, Chief Agriculture officer, Chief Horticulture Officer, Chief Animal Husbandry Officer, LDM Kulgam, DD Sericulture, AD Fisheries besides other officers from agri-allied departments and Banks were present in the meeting.