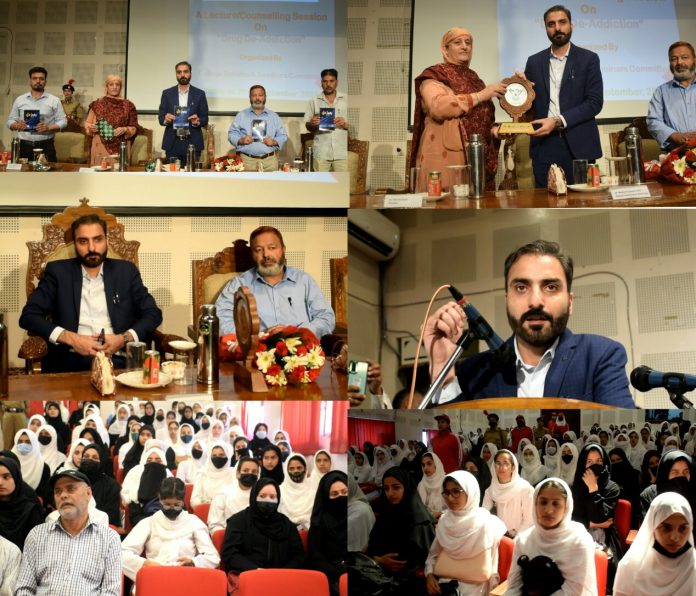 ANANTNAG: The Government College for Women (GCW) Anantnag today organised a lecture on Drug De Addiction under the aegis of Nasha Mukht Bharat Abhiyan.
Deputy Commissioner (DC) Anantnag, Dr Basharat Qayoom was the chief guest on the occasion.
Addressing the students, the DC said that adolescents are very vulnerable to falling prey to drug addiction. He said that teachers and parents must be cautious and maintain vigil on their children's activities.
He said that early intervention is critical in preventing the youth from becoming addicts. He said the peers have an equally important role and must immediately alert teachers or parents if they find any of their friends falling into this trap. He said with firm determination of students and joint efforts by all stakeholders, this menace can be eradicated from the society.
The DC assured the students that all possible steps are being taken to crackdown on suppliers of these substances and people involved in drug trade will be strictly punished as per law.
Several other speakers shared their views regarding the harm drugs bring to the user, his/ her family and to the society in general and highlighted that it one's moral obligation as well his/ her duty to the society to help end this menace from the society.
The lecture was attended by the Principal, faculty and students of GCW, Anantnag.