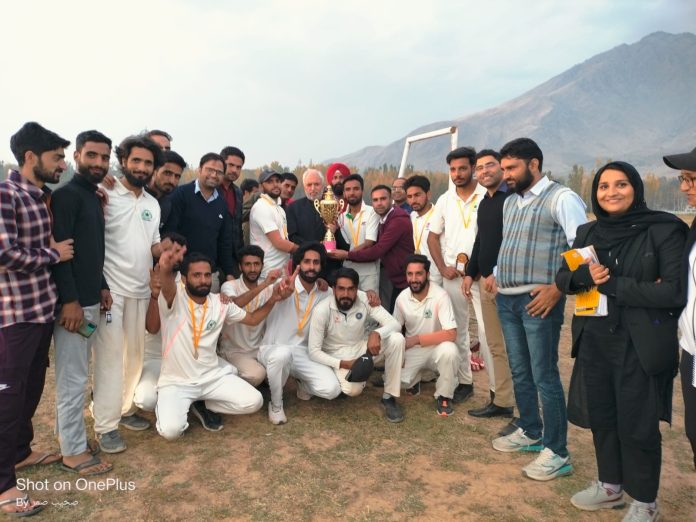 Ganderbal: The 10th semester students of the Department of Law, Central University of Kashmir (CUK) won the inter-semester cricket tournament by defeating the 8th semester students, during the final match played at Tulmulla here on Wednesday.
Dean School of Legal Studies and CoE, Prof. Farooq Ahmad Mir, Coordinator, Mr Bilal Ahmad Ganaie, Coordinator Deptt of Physical Education, Dr Somanpreet, sports coordinator, Dr. Muhammad Muzamil, faculty members and students witnessed the finals. Asst Prof. Dr Imran Ahad was the chief facilitator of the tournament organised the Law deptt.
Prof. Farooq Ahmad Mir, presented man of the match trophy to Mr Raqeeb ul Hassan while as man of the series award was given to Mr. Mohammad Sameem.
Dean SLS congratulated the teams for actively participating in the sports activities conducted in the university.