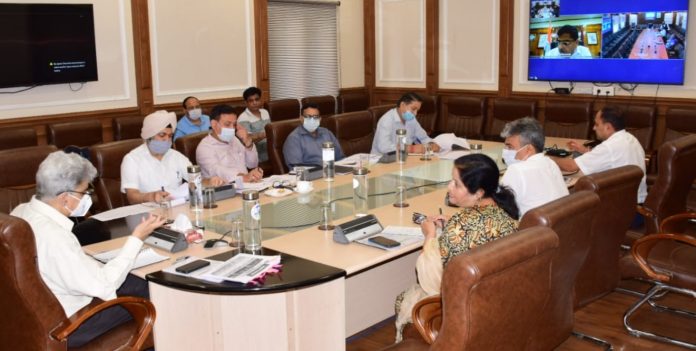 JAMMU: Additional Chief Secretary (ACS) Agriculture Production Department, Atal Dulloo chaired a meeting to review Livestock Development Boards of Jammu and Kashmir at Civil Secretariat today.
Atal Dulloo took district-wise review and found that some districts need to augment data uploading on the Information Network for Animal Productivity and Health (INAPH) online platform.
He discussed ways to improve milk production rate in Jammu & Kashmir. In this regard, it was also understood that field staff needs to be trained in data collection methods. The ACS also called for spearheading Artificial Insemination programme in Jammu region.
While reviewing progress on Rashtriya Gokul Mission, the ACS called for expediting the process of establishing Liquid Nitrogen Plants within set deadlines in J&K. He also called for hiring required manpower for operationalising Mobile Veterinary Units.
Atal Dulloo took note of slow progress of setting up National Animal Disease Control Programme (NADCP) call centres in Jammu and dictated that the same be set up throughout J&K as early as possible.
The meeting was attended by Director Animal Husbandry Jammu/ Kashmir; CEO LDB Jammu/ Kashmir; Director Finance Agriculture Production Department among other senior officers.