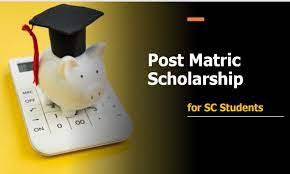 CHANDIGARH: After a sharp dip in the Scheduled Caste (SC) student enrolment under the post-matric scholarship over the last four years, the enrolment is showing an upward swing.
From an abysmal low enrolment of 1.75 lakh students in 2020, the enrolment this year could touch the mark of 2.50 lakh students. In 2017, around three lakh SC students had benefited from the scheme.
Call it a populist move to address the concerns of the SC vote bank or putting the scheme back on track, the government has kept the scholarship portal open, otherwise closed in September every year. As there are no official order to close the admission portal, it could be extended up to March. "The increase in SC students admissions will also benefit private educational institutions", said a senior functionary.
The Centrally sponsored scheme came to an end in 2016-2017 as part of the 12th Five-Year Plan. The Centre did not provide any funds from 2017-18 to 2019-20. In 2020-21, the Centre again started the scheme with a sharing ratio of 60:40 between the Centre and the state.
This year, 2.44 lakh students had applied and near 2.10 lakh applications have been verified and the remaining are in process. The government is pushing for more admission under the scheme.
Social Justice, Empowerment and Minorities Minister Baljit Kaur had said the government had deposited Rs 110.83 crore as its share under the scheme into the account of the department on January 27. Action regarding portal Public Financial Management System Integrate is under consideration by the Centre. It would release it share of 60 per cent only after the Rs 110 crore is credited into accounts of the 1 lakh beneficiaries. The remaining state share would be released upon verification of the applicants on the scholarship portal. The disbursal of funds for 2020-21 and 2021-22 has been cleared.
The scheme had faced controversies over embezzlement or delay in disbursals. Even the National Commission for Scheduled Caste had pointed out that around two lakh students from the SC category dropped out of college due to non-payment of dues prior to 2020. As the Chief Minister's office is monitoring the progress of the disbursal of funds, a meeting was called yesterday by CM Bhagwant Mann to review the delay in disbursal of the scholarship funds. But it was postponed.