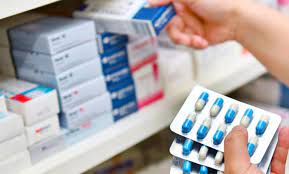 SOLAN: The Drugs Control Administration (DCA) has ordered 11 pharmaceutical firms located in the industrial hub of Baddi-Barotiwala-Nalagarh, and Sirmaur and Kangra districts to stop manufacturing after critical observations were detected in its functioning during risk-based inspections done recently.
Navneet Marwaha, State Drugs Controller, said, "As many as 29 firms were inspected in the second phase of the inspections undertaken jointly by the state DCA and the Central Drugs Standard Control Organisation in the last two months."
"While 11 have been told to shut manufacturing operations owing to critical flaws pertaining to Schedule M of the Good Manufacturing Practices (GMP) of the Drugs and Cosmetics Act, 1940, show-cause notices have been issued to the remaining 18. The firms have been told to rectify flaws," he said.
A firm is re-examined after it rectifies the observations where DCA officials certify the rectifications before its manufacturing is restored. The process takes 20 days to two months depending upon the observations made.
Though the authorities did not share the observations or causes behind such action, it is learnt that critical observations like non-functional air handling units and dysfunctional lab equipment in micro-labs at these firms were detected.
Key issues like validation of machinery is also being examined as it has been observed that many firms fail to ensure proper maintenance of their machinery, which adversely affects the quality of drugs.
Marwaha, however, said the firms repeatedly figuring on the list of monthly alert of substandard drugs were being monitored.